BREAKING: Trump To Withdraw Current Travel Ban, Will Replace It With Revised Executive Order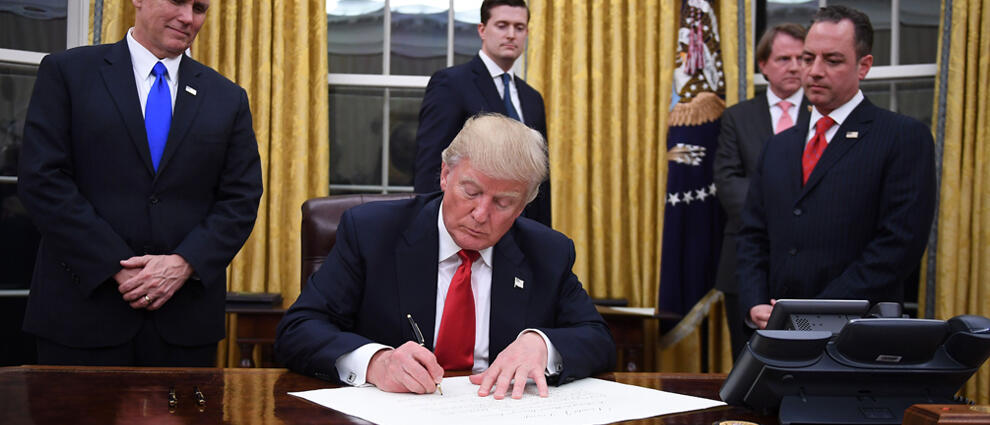 President Donald Trump will replace his executive order temporarily halting travel from seven Muslim-majority nations, according to a new filing from the Justice Department.
In the filing, the DOJ told a federal appeals court not to reconsider a January ruling that temporarily suspended the order.
"Rather than continuing this litigation, the President intends in the near future to rescind the Order and replace it with a new, substantially revised Executive Order to eliminate what the panel erroneously thought were constitutional concerns," the Justice Department wrote. "In so doing, the President will clear the way for immediately protecting the country rather than pursuing further, potentially time-consuming litigation."
Trump had announced his administration's intention to abandon the existing executive order during Thursday's news conference.
"We are issuing a new executive action next week that will comprehensively protect our country," Trump told reporters. "The new order is going to be very much tailored to what I consider to be a very bad decision."