Chinese Fighter Jets Intercept US Aircraft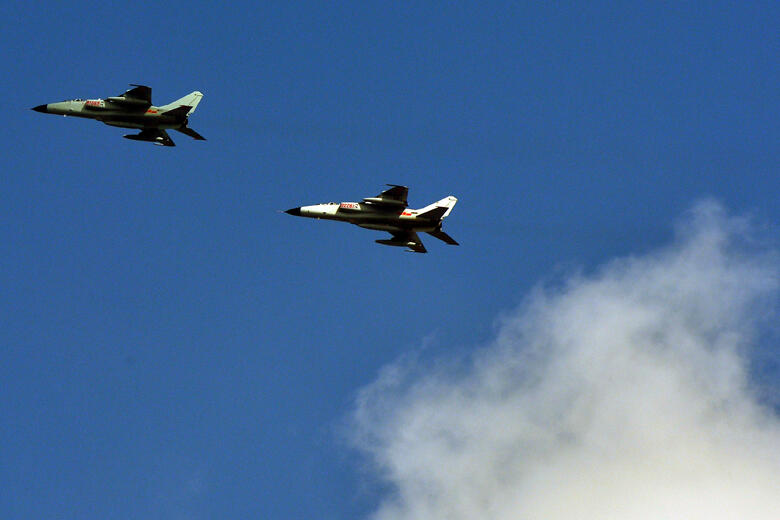 Two Chinese fighter jets intercepted an American radiation-detecting 'sniffer' plane over the East China Sea on Wednesday, in what US Air Force officials are calling an "unprofessional" maneuver in a highly tense region.
Earlier this week a pair of Chinese SU-30 fighter jets aggressively flew towards an American aircraft performing a routine patrol in international airspace, confirmed Pacific Air Force Spokeswoman Lieutenant Col. Lori Hodge.
The crew of the plane complained to US officials that the Chinese jets were acting unprofessional "due to the maneuvers by the Chinese pilot, as well as the speeds and proximity of both aircraft," said Hodge.
"The issue is being addressed with China through appropriate diplomatic and military channels," she added.
The Chinese government declined to comment on the incident, but said the United States should "respect" China's sovereignty and "security concerns," especially in a region on the brink of war.
"For a long time U.S. ships and aircraft have been carrying out close up surveillance of China which can really easily cause misunderstandings or misjudgments or cause unexpected incidents at sea or in the air," said a spokesperson from the Chinese foreign ministry. "We hope that the U.S. side can respect China's reasonable security concerns.
China -a key ally and trading partner with North Korea- is working with the United States to pressure Kim Jong Un to voluntarily abandon his nuclear weapons program. Tensions in the region remain high as Kim continues to test missiles in the face of international demands.