Here's What We Know About Alexander Acosta, Trump's New Labor Secretary Nominee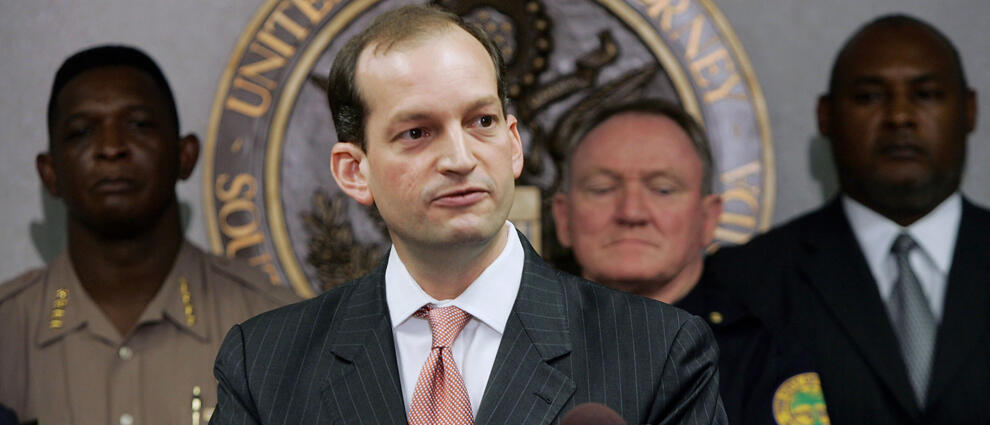 President Donald Trump has announced that Alexander Acosta is his nominee for United States Secretary of Labor. Trump made the announcement at a White House press conference on Thursday afternoon.
Acosta is currently the dean of the Florida International University College of Law based in Miami, Florida. An academic, Acosta earned his undergraduate degree from Harvard College and his law degree from Harvard Law School.
Acosta will be a familiar face in Washington, having already served in the executive branch in several capacities.
Under President George W. Bush, Acosta was appointed to and served as assistant attorney general for the Civil Rights Division. Acosta also served as a member of the National Labor Relations Board.
Prior to becoming dean of Florida International, Acosta served as the U.S. attorney for the Southern District of Florida. In that capacity, Acosta prosecuted a number of high-profile individuals including notorious lobbyist Jack Abramoff and terrorist José Padilla.
Acosta is a Cuban-American and if confirmed would be the first hispanic member of Trump's cabinet.