Hillary on the Hunt to Find Leakers of Campaign Chaos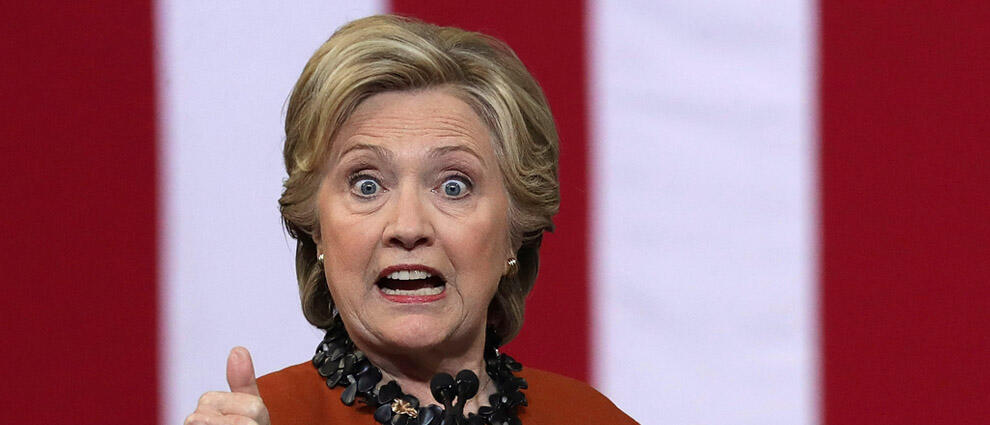 Hillary Clinton is conducting a full-fledged investigation, desperate to find which insiders leaked embarrassing campaign information to the authors of a new tell-all book, reports the NY Post.
The Clintons are frantically searching for the staffers and workers that had intimate knowledge of critical moments from Hillary's 'doomed' 2016 campaign, including details regarding the night she lost the election and conceded to Donald Trump.
The insider information "could only have come from someone in the inner circle," said the finance director of for the Clinton Campaign.
The shocking details, outlined in "Shattered: Inside Hillary Clinton's Doomed Campaign" by reporters Jonathan Allen and Amie Parnes, highlight the campaigns infighting and indecision as it tried to cope with Donald Trump's unconventional tactics.
One source told the Post, "The knives are out to find the people who spoke about the campaign to the authors of this book. Dennis has been texting prominent campaign staffers, asking who talked. He's on a witch hunt to find out who talked to save their own skin, throwing Hillary and her campaign manager Robby Mook under the bus."
In what appears to be a coordinated attempt to dispel stories of infighting and chaos within the campaign, former Hillary staffers have taken to posting photos of themselves during happier times.
Of course, anyone with half a brain understands that a handful of smiley photos do not the Clinton campaign was a 24 hour love fest.