REPORT: Trump's 2018 Budget Will Fund 'The Wall'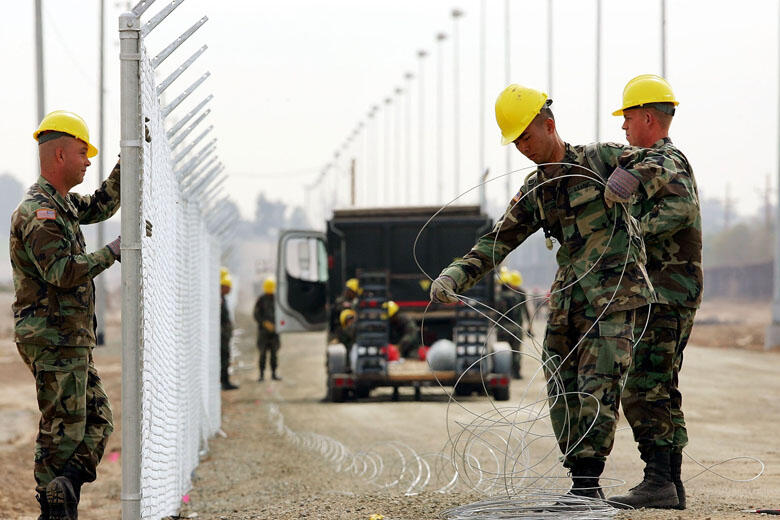 The White House will ask Congress next week to provide over $2.6 billion in the 2018 federal budget for "border infrastructure" that will include the construction of a wall along the United States' southern border with Mexico, reports the New York Times.
According to the report, $1.6 billion will go to wall construction in Texas and California, primarily in El Paso and San Diego. The rest of the funds will be spent on upgrading pre-existing structures and updating security equipment.
It is unclear how many physical miles of wall will be built, but the budget does call for additional technology that may replace the need for a physical barrier; such as drones, sensors, watch-towers, and video cameras.
In March, the President wanted to include funding for his "great southern wall" in a stop-gap budget, but liberal democrats threatened to shut-down the federal government until any mention of the wall was removed.
Speaking with reporters earlier this month, Press Secretary Spicer made it clear that President Trump will build the wall, and that the funding will be requested in the next federal budget.
"Make no mistake, the wall is going to be built," said Spicer, adding that the White House will make the wall a "major" fiscal priority in 2018.
"I know the president wants it done as quick as possible."
Related Article: Spicer: 'Make No Mistake,' Trump Will Build the Border Wall