'Unmasked' Intel Reports Had Detailed Information About 'Everyday Lives' of Targets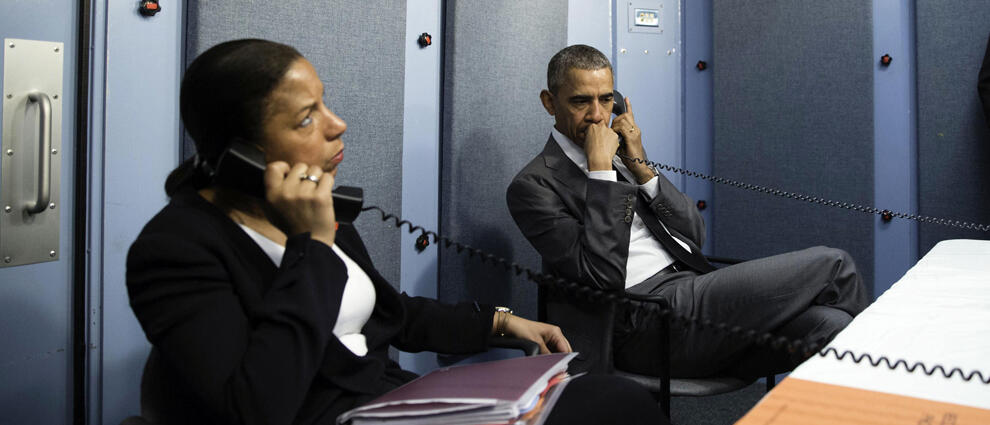 The intel reports at the heart of the Susan Rice 'unmasking' scandal contain detailed information on their targets' 'everyday lives' from 'morning until night', says one key lawmaker who was briefed on the documents, reports Fox News' Catherine Herridge.
"This is information about their everyday lives," said Rep. Peter King, who serves on the House Intelligence Committee. "Sort of like in a divorce case where lawyers are hired, investigators are hired just to find out what the other person is doing from morning until night and then you try to piece it together later on."
The only members of the House Intelligence Committee who have personally viewed the intelligence documents are Chairman Devin Nunes and ranking Democrat Adam Schiff.
Other members of the committee have been briefed on their content.
"I cannot comment on the content of these materials or any other classified documents, and nothing should be inferred from the fact that I am treating classified materials the way they should be treated - by refusing to comment on them," Schiff said in a statement. "Only the Administration has the power to declassify the information and make it available to the public."
The President spoke with Fox News on Wednesday, saying he believed that former National Security Adviser Susan Rice had committed a crime by 'unmasking' senior Trump associates prior to his inauguration.