US Sends Second Aircraft Carrier to Kim Jong Un's Doorstep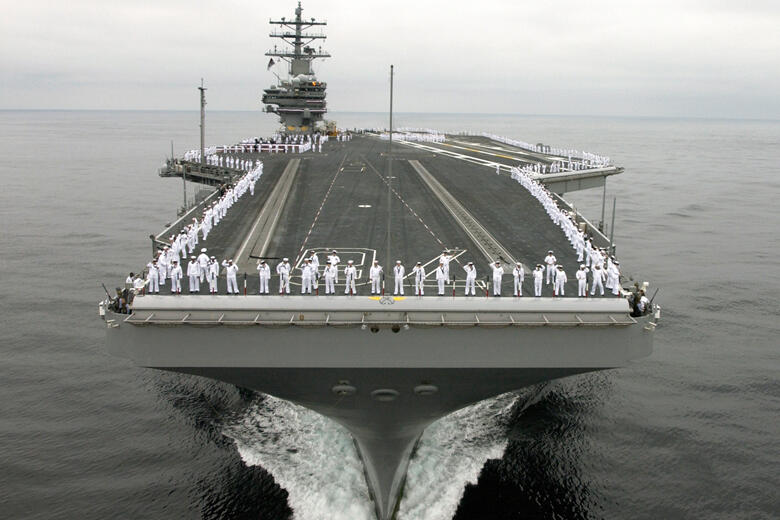 The Trump administration continues to flex its military muscle in the Pacific, announcing this week that the United States navy is deploying another aircraft carrier to the Korean peninsula as tensions between the US and North Korea continue to escalate.
The USS Ronald Reagan will be sent to the region to work alongside the USS Carl Vinson and other US and allied ships operating in the area, reports CNN.
The deployment comes on the heels of a "successful" long-range missile test carried out by Kim Jong Un. The Hwasong-12 rocket climbed to an altitude of 1300 miles before re-entering the earth's lower atmosphere; a feat previously attempted but failed three times.
The launch has raised serious concerns in Washington and across the United States that the North Korean's may possess a missile capable of striking Alaska and Hawaii.
In response, the US is beefing up its military presence in the Pacific.
The nuclear-powered USS Ronald Reagan will leave its homeport in Japan following maintenance tests and will soon arrive near the Korean peninsula.
"Coming out of a long in-port maintenance period we have to ensure that Ronald Reagan and the remainder of the strike group are integrated properly as we move forward," said Rear Adm. Charles Williams.
The USS Ronald Reagan has a crew of 4,539 and is capable of holding up to 60 aircraft.