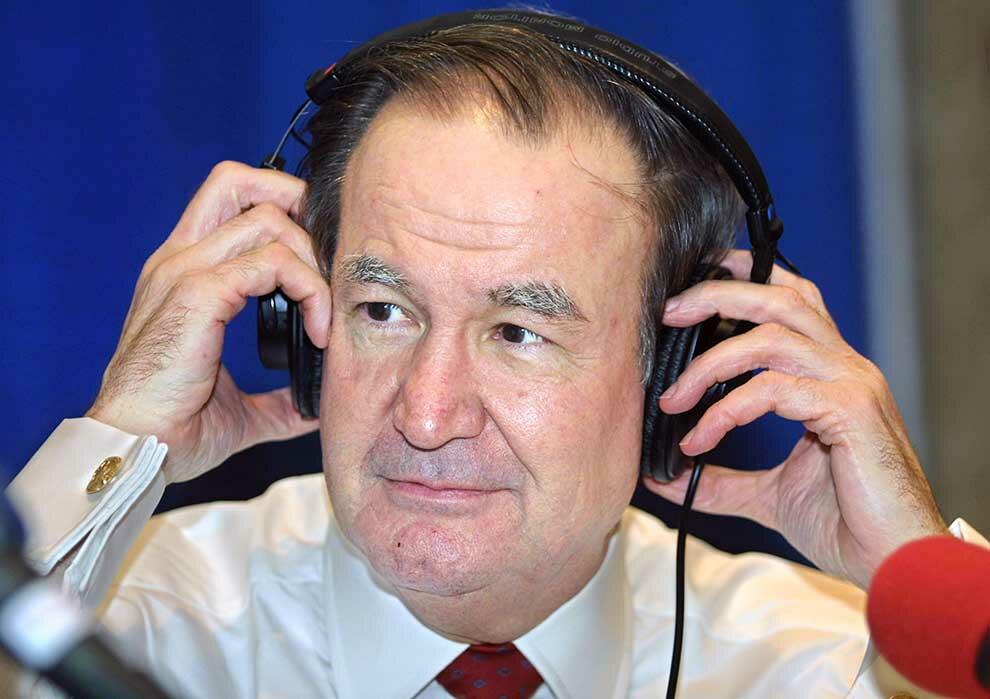 **WHO'S THE LEAK ON THE INSIDE OF THE WHITE HOUSE?
**RESIGNATION OR FIRING OF GENERAL MIKE FLYNN? WHAT DOES THIS MEAN FOR THE WH?
**RUSSIA CALLS THE WHOLE THING RIDICULOUS OVERREACTION
**DEMOCRATS POUNCE ON THE ADMINISTRATION & CALLS FOR MORE HEADS TO ROLL
**IS THERE AN UNDER CURRENT OF UPHEAVAL HEADED BY OBAMA TO DISRUPT TRUMP
**HOW FAR WILL THE RABID LEFT GO TO FORCE THE NATION INTO THEIR PREFERRED DIRECTION?
4:05PM ET - Pat Buchanan, is a political commentator, author and syndicated columnist. He was a senior adviser to presidents Nixon, Ford and Reagan. He is outraged by the ruling of the 9th circuit court of appeals, the brouhaha over General Flynn's resignation, and the questions about our relationship with Russia. Where was the liberal media when Obama said the that Russia was a non-issue and that the '80's wanted their foreign policy back.' From the Daily Caller:
Retired Army Lt. Gen. Michael T. Flynn served as President Trump's National Security Adviser for only 24 days. Did he deserve to be fired? Or was he merely the scapegoat for an administration caving to media pressure? Either way, he is still a genuine American hero, whose ideas are worth listening to.
4:30PM ET - Matthew Owens and Michael Kenneally both clerked for the late Supreme Court Justice Antonin Scalia, who is gone now one year just yesterday, and President Trump's pick for the Supreme Court, Neil Gorsuch. Michael E. Kenneally clerked for Judge Neil M. Gorsuch from 2013-2014 and for Justice Antonin Scalia from 2015-2016. Matt Owen clerked for Judge Neil M. Gorsuch from 2008-09 and for Justice Antonin Scalia from 2010-11.
Today Matthew and Michael join to discuss the similarities and differences between the two, and if President Trump has made a strong selection in Justice Gorsuch for this appointment:
Matthew Owens, one of three lawyers who served as law clerks for both men, says Gorsuch's opinions don't sting like some of Scalia's could.
"Judge Gorsuch is not exactly the same guy, particularly in temperament," Owens says. "He's not going to write these acerbic dissents."
Michael Kenneally, who also clerked for both judges, says Gorsuch tends to be respectful during oral arguments but is no less incisive than Scalia was. "He will ask very tough questions," Kenneally says. (h/t USA Today)
5:05PM ET - Eli Lake, Bloomberg View Columnist & Paul Sperry, NY Post columnist and author of The Great American Bank Robbery which exposes the Clinton housing policies that led to the mortgage crisis of 2008. Sperry feels there is a concerted effort to sabotage the president and his administration