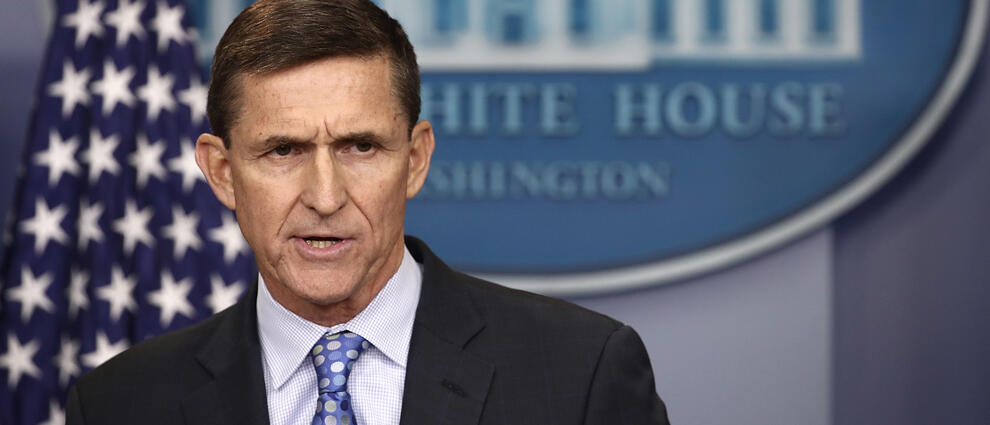 **THOSE WHO LEAKED FLYNN TRANSCRIPTS COMMITTED A FELONY & SHOULD BE CHARGED
**WHY WAS THE FBI RECORDING CALLS - WHAT ELSE IS BEING SECRETLY DOCUMENTED
**NETANYAHU AND TRUMP MEET IN DC AND PROMISE A STRONG PARTNERSHIP
**PRES. TRUMP DEFENDS GENERAL FLYNN CALLING OUT MISTREATMENT FROM THE MEDIA
**THE MEDIA IS ON ATTACK AFTER 8 YEARS OF SOFTBALL QUESTIONS FOR OBAMA ADMIN
**SENATOR PAUL RYAN STANDS ON PRINCIPLE WALKS OUT ON PAUL RYAN'S STATUS QUO
**WHERE'S THE MEDIA OUTRAGE FOR GEORGE SOROS & GOLDMAN SACHS RELATIONSHIP
4:05PM ET - Patrick Poole, National Security and Terrorism Correspondent for PJ Media and Rich Higgins, Vice President, Intelligence and National Security Programs, Former Manager with the Department of Defense (DOD), Combating Terrorism Technical Support Office & Irregular Warfare Support Program join today to talk about the actions that are taking place with our national security agencies. The intelligence world with access to these transcripts is a very small, select, and easily identifiable group. Time to find out who is responsible and prosecute. Joining them is Joseph E. diGenova, founding partner of the Washington, D.C. law firm of diGenova & Toensing, LLP represents individuals, corporations and other entities before the Federal courts, Congress, and U.S. cabinet departments and agencies on criminal, civil, administrative and investigative matters. He will talk about the legal ramifications and crimes committed by those who took part in this act against the security of our nation.
4:30PM ET - Ambassador Dore Gold - Former UN Ambassador and current Israeli Foreign Ministry director, is here to discuss the press conference and meeting today between the Prime Minister of Israel and President Trump.
Israeli Prime Minister Benjamin Netanyahu is vouching for President Donald Trump as the two leaders appear together at a joint press conference.
Netanyahu says there is "no greater supporter of the Jewish people and the Jewish state than President Donald Trump."
The prime minister was addressing a question from Israeli media about fears the administration "is playing with xenophobia and maybe racist tones." (h/t Fox 8 Cleveland)
5:05PM ET - Rick Ungar, Rick is a Senior Political Contributor at Forbes.com and cohost of Steele and Ungar on Sirius XM & Jeff Lord, Former associate political director in the Reagan administration, columnist and author of the book What America Needs: The Case for Trump debate the bias and unparalleled ridiculous examination of the current administration. The media has spent more time criticizing President Trump since January 20th, than they did of President Obama during his entire presidency. Also remember that turmoil in the White House is nothing new, and there have been many stories written about the White House staff of every administration, contrary to the current narrative being pushed by the MSM.