Radio Show Recap - Mar 20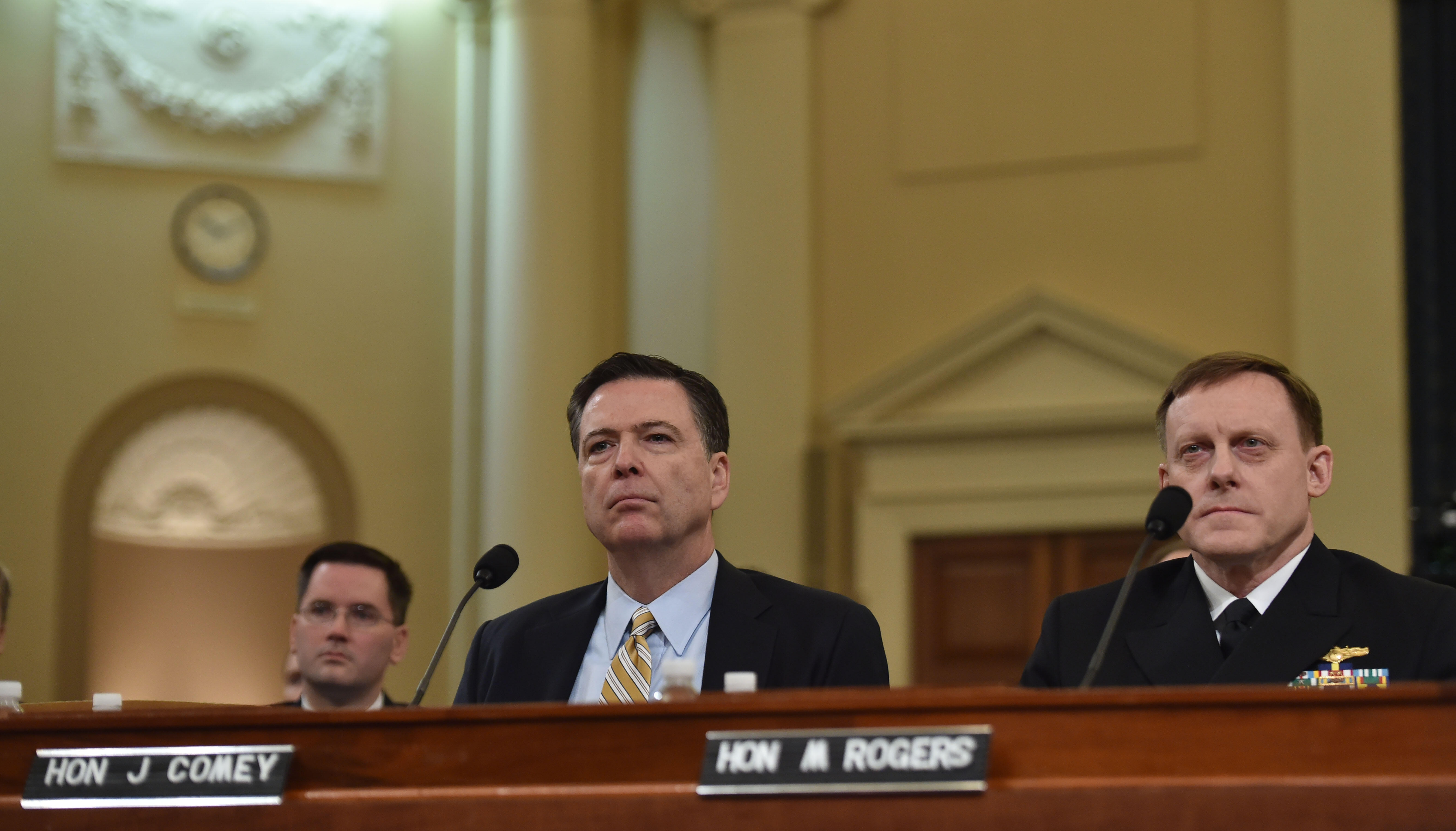 **THE RUSSIAN WITCH HUNT IS ON - COMEY TESTIFIES ABOUT RUSSIA AND TRUMP
**GOWDY GIVES COMEY THE RUN DOWN OF HIS OWN BIAS IN THE HEARING
**HEALTHCARE BATTLE CONTINUES AFTER A WEEKEND OF CONFLICTING INTERVIEWS
**GORSUCH CONFIRMATION HEARINGS - DEMOCRATS BEGIN THEIR ATTACKS
4:05PM ET - Sara Carter, Senior National Security Correspondent for Circa.com and John Solomon, Chief Operating Officer of Circa.com, are here to debunk the claims by uninformed members of Congress about the connections between the Trump administration and Russia. Congress has seemed to have forgotten the many connections discovered between not the least of which was the Hillary Clinton's sale of Uranium to Russia.
The FBI has been slowed by federal prosecutors in its efforts to determine who leaked sensitive surveillance intelligence, creating growing frustration on Capitol Hill that the lone evidence of criminality to emerge to date in the Russia counterintelligence probe has yet to be pursued.
FBI officials told congressional leaders that, as of the middle of this week, the Bureau had not yet gotten the Justice Department's approval to proceed with a full scale criminal probe, which could require resources like a grand jury and subpoenas, sources told Circa.
Congressional leaders and President Trump have all decried unauthorized releases of highly sensitive intelligence from the probe into Russian efforts to influence last year's election. Trump has called them "criminal leaks." (h/t Circa.com)
4:35PM ET - Senator Rand Paul of Kentucky and Congressman Dave Brat of Virginia are here to shed some light on the continuing discussions about the American Health Care Act being heavily promoted by many Republicans, but strongly opposed by the Freedom Caucus and anyone who wants a true repeal and replace.
Sen. Rand Paul (R-Ky.) on Sunday said he does not believe proposed Republican healthcare legislation will pass through Congress. "I don't believe so. I think there's enough conservatives that do not want 'ObamaCare lite,' " Paul said on ABC's "This Week." Paul during the interview stressed a clean repeal of ObamaCare. "None of us ran on this plan. We ran on repealing ObamaCare because it doesn't work," Paul told ABC's "This Week."
5:05PM ET - Danielle McLaughlin an Attorney/Constitutional Expert who co-wrote The Federalist Society: How Conservatives took the Law Back from Liberals, and Jay Sekulow, Chief Counsel for the American Center for Law and Justice, are here to discuss the confirmation hearings of Supreme Court Justice Nominee Neil Gorsuch.