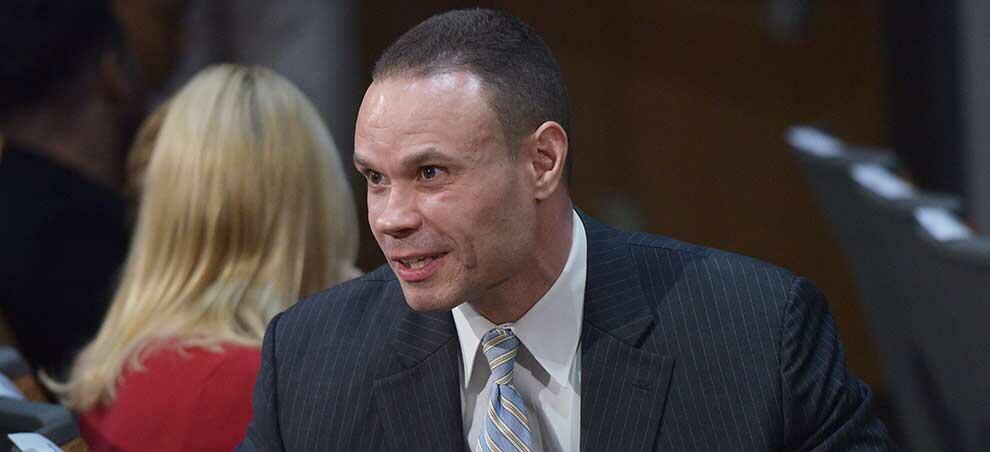 **TRUMP ACCUSES OBAMA ADMINISTRATION OF SURVEILLANCE DURING CAMPAIGN
**REVISED EXECUTIVE ORDER ON IMMIGRATION RELEASED - LIBERALS OUTRAGED
**JAMES COMEY SPEAKS OUT AGAINST TRUMP AND ALLEGATIONS OF SURVEILLANCE
**GOP TO RELEASE THE OUTLINE FOR RECONCILIATION ON HEALTHCARE
4:05PM ET - Joe DiGenova, founding partner of the Washington, D.C. law firm of diGenova & Toensing, LLP represents individuals, corporations and other entities before the Federal courts, Congress, and U.S. cabinet departments and agencies on criminal, civil, administrative and investigative matters and Jay Sekulow, Chief Counsel for the American Center for Law and Justice are here to discuss the wiretapping of Trump Tower under President Obama and the updated and revised executive order on immigration.
President Donald Trump has signed a new executive order blocking the arrival of travelers from six conflict-prone countries for 90 days, and freezing the inflow of refugees from any country for the next 120 days.
The new order shifts the task of stopping the refugees from officers at U.S. airports over to officials at U.S. embassies overseas, who have been told to stop preparing needed travel documents until Trump's aides complete a national security review, according to documents released today by the White House.
The shift to overseas embassies may prevent judges from trying to block the new order, just as three California judges on Feb. 3 blocked part of Trump's Jan. 27 executive order on refugees. Under the Constitution, judges have even less authority to block administrative actions in overseas embassies than judges now claim to have over officers working for the Immigration and Customs Enforcement agency. (h/t Breitbart)
5:05PM ET - Bill Binney, Former Technical Director of the NSA World Geopolitical and Military Analysis and Reporting Group and Dan Bongino, Risk Management Consultant Former Secret Service Agent & NYPD, Contributing Editor at Conservative Review, are here to talk about the wiretapping of Trump Tower, and what exactly the fine line of the law is when it comes to FISA, the Foreign Intelligence Surveillance Act of 1978. Bill Binney gave an exclusive interview to Breitbart about these activities:
Binney was an architect of the NSA's surveillance program. He became a famed whistleblower when he resigned on October 31, 2001 after spending more than 30 years with the agency.
Asked whether he believes the NSA is tapping Trump, Binney replied: "Absolutely. How did they get the phone call between the president and the president of Australia? Or the one that he made with Mexico? Those are not targeted foreigners."
Binney further contended the NSA may have been behind a data leak that might have revealed that Michael Flynn, Trump's national security adviser, allegedly misled Vice President Mike Pence and other Trump administration officials about the contents of his phone calls with Russia's ambassador to Washington.
5:30PM ET Congressman Jason Chaffetz of Utah, Chairman of the Oversight committee, is here to talk about the ongoing struggle in the GOP regarding healthcare, and the uproar over the potential use of FISA to investigate the Trump campaign.