New Europe: Dutch Muslims Chant Anti-Semitic Slurs at Pro-Turkey Demonstration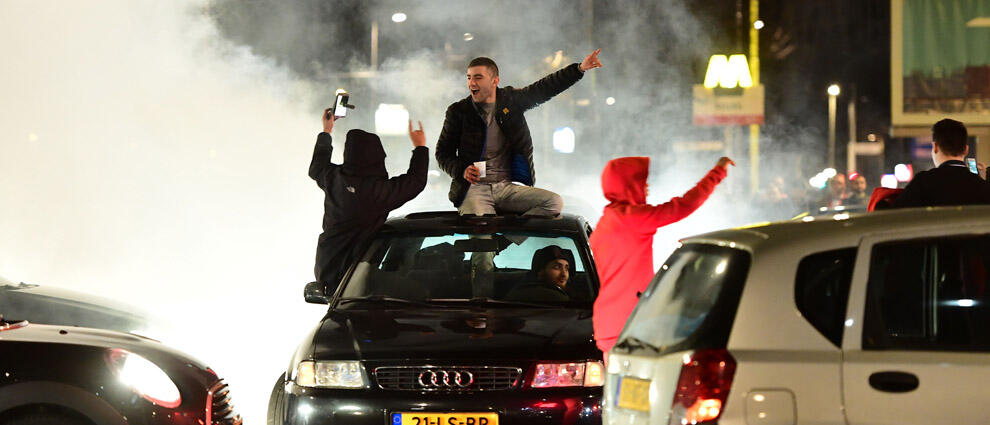 Dutch Muslims chanted anti-semitic slogans and slurs at a violent protest near the Turkish consulate in Rotterdam, The Netherlands.
The demonstrations were a response to Holland's decision to deny access in to the country for Turkish officials campaigning for Turkey's constitutional amendment.
Tensions between Turkey and the west have ratcheted up in recent weeks, as Turkish officials have been lobbying their citizens living in Europe for a pro-government vote.
The protesters gathered in front of the consulate in Rotterdam to listen to various speakers no the upcoming referendum. Upon hearing false claims that the main speaker, Fatma Betul Sayan Kaya, had been arrested, the restless crowd began to chant 'cancer Jews' and 'cancer Wilders'.
Violence then broke out at the demonstration, injuring at least five people and one police officer.
The ongoing spat between Turkey and the Netherlands has gained global headlines. Geert Wilders, a politician who built his career on an anti-Islam platform, is in a tight race to win the parliamentary elections on March 15 and become Prime Minister.
Wilders posted a fiery statement on YouTube over the recent tensions between the two countries, telling Turkey to "Stay away from us."