REPORT: CNN Hired Al-Qaeda Propaganda Maker for Documentary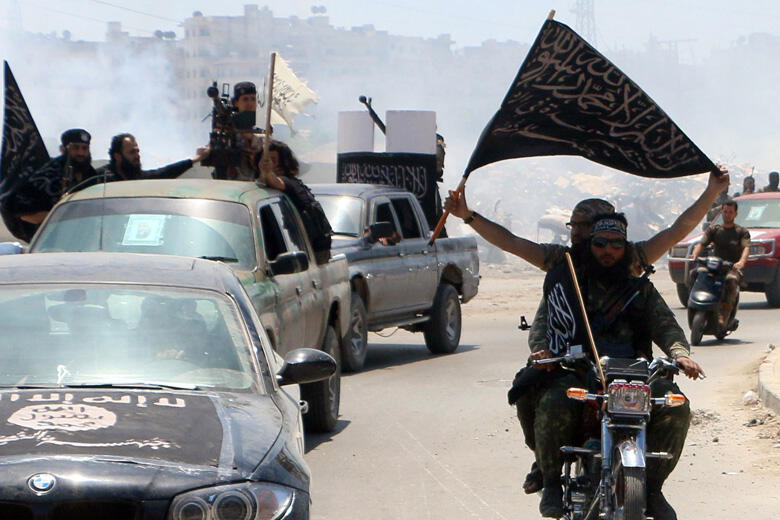 CNN found itself embroiled in yet another scandal this week, following stunning allegations that the news network hired an al-Qaeda propaganda maker to aide in the creation of an award-winning documentary covering the Syrian civil-war.
According to Salon, the news outlet hired al-Qaeda media correspondent Bilal Abdul Kareem to help CNN host Clarissa Ward as she navigated the treacherous towns and villages while filming Undercover in Syria.
In the documentary, Ward visits areas of eastern Syria currently under the control of al-Nusra, a group claiming to be the official representative of al-Qaeda in the region. According to Saudi Arabian news outlets, Abdul Kareem officially joined the terror network in 2012; years before the CNN documentary.
Speaking with reporters on June 16, Kareem vented his frustrations over the production, saying he was intentionally omitted from the film's credits over his alleged connections with al-Nusra.
"This Undercover in Syria, you can Google it. It won the prestigious Peabody Award, and it won the prestigious Overseas Press Club Award, which are basically the highest awards in journalism for international reporting," said Kareem. "Now, [CNN] barely mentioned my name. I'm telling you, somehow CNN must have forgotten that I was the one that filmed it, I guess they forgot that."
Abul Kareem denies any connection with the terror organization, saying on social media, "I am not, nor have I ever been, nor do I need to be a part of al-Qaeda. I don't have any need for that."
Syrian rebels tell a different story, saying Kareem is the man behind a series of YouTube videos promoting al-Nusra and other terror organizations operating in Syria.
CNN has yet to respond to the allegations.