American Doctor to Visit UK to Examine Little Charlie Gard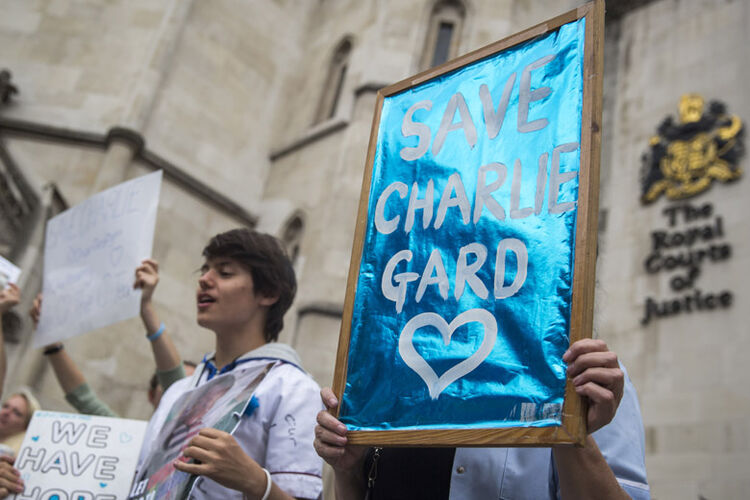 An American specialist will travel to the United Kingdom in the coming days to examine little Charlie Gard and assess whether experimental therapies could help treat the terminally-ill British child, reports Fox News.
A judge on the UK's High Court said he would listen to the assessment of the American doctor, identified as Dr. Michio Hirano of New York's Columbia University Medical Center, and incorporate the examination into his ruling.
Charlie suffers from a rare genetic disorder, making it impossible for the young boy to breath without life-saving medical equipment. Dr. Hirano, who is also a professor of Neurology, is a specialist in the field and has reportedly told the British courts there is a ten percent chance the experimental treatment could help improve the child's health.
The case has made national headlines after the UK's High Court defied the wishes of Charlie's parents and mandated the ill baby be removed from life support in the coming days. President Trump and Pope Francis both intervened on the boy's behalf, offering to help the family in any way possible.
The hospital released a statement regarding the ongoing legal battle, saying they do not support "a world where only parents speak and decide for children and where children have no separate identity or rights and no court to hear and protect them is far from the world in which [Great Ormond Street Hospital ] treats its child patients."
The UK High Court will decide if Charlie Gard could leave the country for experimental treatment as soon as next week.