REPORT: Obama State Dept. Contractor Attended Trump Jr. Meeting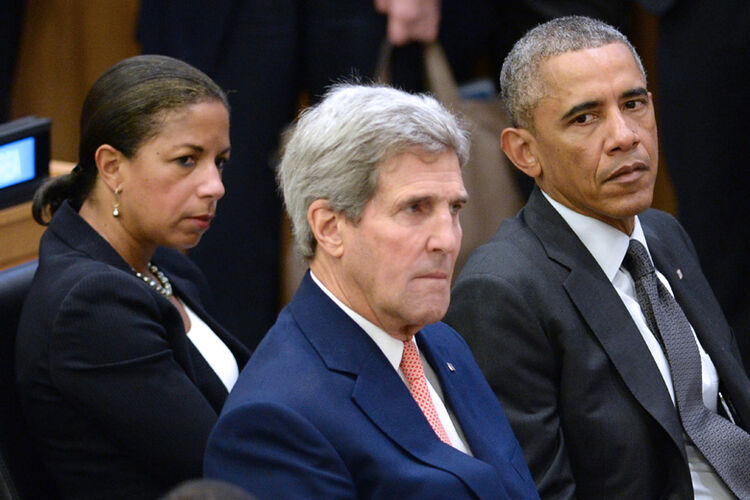 A foreign-language translator who attended a meeting between Trump campaign officials and a Russian attorney in June of 2016 was formerly a State Department contractor, fueling speculations over how and why he attended the infamous sit-down at Trump Tower.
The translator -identified by CBS news as Anatoli Samochornov- attended the meeting as a Russian translator for Natalia Veselnitskaya, who reportedly doesn't speak any English. State Department officials confirmed Samochornov has worked as a contractor with the agency's Office of Language Services, but was never a full-time employee.
The translator had previously helped Veselnitskaya during earlier court cases, and had traveled with the attorney prior to the meeting at Trump Tower.
The meeting between Donald Trump Jr. and Veselnitskaya regained national attention last week after Trump family associate Rob Goldstone –who helped broker the twenty minute discussion- revealed that more people were in attendance than previously reported.
Goldstone claims that Samochornov was joined by Rinat Akhmetshin, a Russian-American lobbyist who served in the Soviet military and is believed to have connections to Russian intelligence agencies.
President Trump defended his son's decision to attend the meeting on social media Monday, saying, "Most politicians would have gone to [the] meeting," adding "that's politics."
Most politicians would have gone to a meeting like the one Don jr attended in order to get info on an opponent. That's politics!

— Donald J. Trump (@realDonaldTrump) July 17, 2017