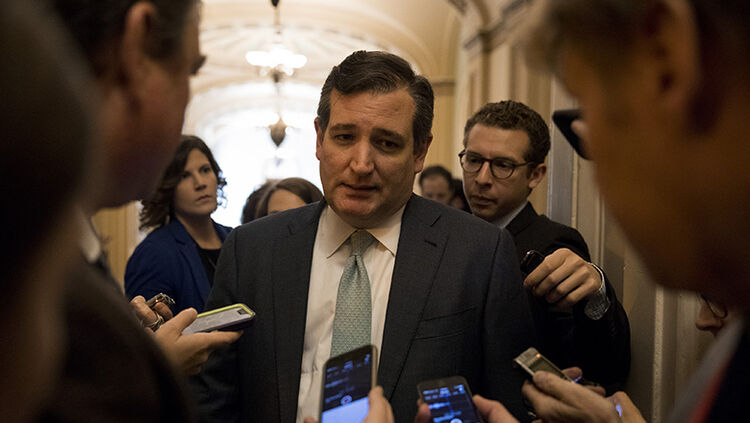 **SENATOR CRUZ UNVEILS NEW TAX PLAN - MAKE IT SIMPLE, MAKE IT EASY FOR AMERICANS
**ESPN HOST JEMELLE HILL MAKES DISGUSTING RACIST TWEET AGAINST THE PRESIDENT
**THEN INSULTS ENTIRE WHITE HOUSE STAFF, CALLING EVERYONE WHITE SUPREMACISTS
**WILL ESPN FIRE THIS ON AIR HOST AFTER THE RACIST THINGS SHE HAS SAID?
**CLEAN UP CONTINUES IN FLORIDA AND TEXAS, CONGRESS STILL WORKING ON FUNDING
**AMAZON DELETES ONE STAR REVIEWS OF HILLARY CLINTON'S NEW BOOK
4:05PM ET - Senator Ted Cruz of Texas is here to discuss his tax plan which he proposed and unveiled today.
Sen. Cruz outlined seven critical elements of fundamental tax reform:
•Create a Low, Flat Rate
•File Taxes on a Postcard
•Allow Immediate Expensing
•Lower the Corporate Rate
•Encourage Repatriation
•End the Death Tax
•End the Alternative Minimum Tax (AMT)
4:30PM ET - Congressman Trent Franks of Arizona's 8th District, is taking a closer look at the events that have transpired with Awan brothers and the DNC, specifically Debbie Wasserman Schultz.
"I don't want to talk out of school here but I think you're going to see some revelations that are going to be pretty profound. The fact that this wife is coming back from Pakistan and is willing to face charges, as it were, I think there is a good chance she is going to reach some type of immunity to tell a larger story here that is going to be pretty disturbing to the American people."
"I would just predict that this is going to be a very significant story and people should fasten their seat belts on this one." (h/t ZeroHedge)
Franks was referring to the news reported by the Washington Examiner, that the Awan's were returning to the US for questioning:
A former House Democrat tech staffer who fled the country to Pakistan while under criminal investigation has struck a deal with federal officials to return to the U.S. and appear at an arraignment, according to court documents.
Hina Alvi is the wife of Imran Awan, and both face charges of conspiracy and bank fraud. Both worked for Democrats for several years, and Awan worked directly for Rep. Debbie Wasserman Schultz, D-Fla., when she was chairwoman of the Democratic National Committee. (h/t Washington Examiner)
5:05PM ET - Geraldo Rivera, Fox News Legal Analyst is here. Today he addresses Hurricane Irma, and the aftermath and handling by Republican Governor Rick Scott and President Trump. Also on the docket is Clinton's new book, Hillary wants to blame everyone she knows for her loss in November 2016. As her book was released yesterday and she gave her first book signing, the list of who's to blame sees no end with the former Senator, Secretary of State and First Lady belittling her former colleague Bernie Sanders and now even taking aim at the First daughter, Ivanka Trump.
This comes as twice-failed presidential candidate and former first lady Hillary Clinton launches yet another campaign to blame everybody she can for her crushing loss last year to Mr. Trump.
Men, women, poor people, rich people, President Obama, Sen. Bernard Sanders, Russia — they all come in for a heavy dose of blame in her new book, "What Happened." Curiously, the title does not include a question mark, suggesting that Mrs. Clinton knows what happened and is going to explain it. (h/t The Washington Times)
5:30PM ET - Curt Schilling, Host of Whatever It Takes with Curt Schilling on Breitbart.com, 9-11am ET, weekdays, today he joins to discuss the his efforts for the victims of Hurricane Irma. Curt is volunteering in southwest florida, with his Charity, Operation Bullpen. He also is outraged by the comments that have been made by an ESPN host on Twitter:
Jemele Hill is the newest face of ESPN controversy.
The "SportsCenter" co-host went on a Twitter rant against President Trump that included calling him a "white supremacist" — forcing the network to issue a statement Tuesday denouncing the comments.
"Trump is the most ignorant, offensive president of my lifetime," Hill tweeted Monday night.
"His rise is a direct result of white supremacy. Period," she said. "He is unqualified and unfit to be president. He is not a leader. And if he were not white, he never would have been elected."
For a network that detractors believe leans liberal, especially through its on-screen personalities, Hill's comments fit that narrative. (h/t NY Post)