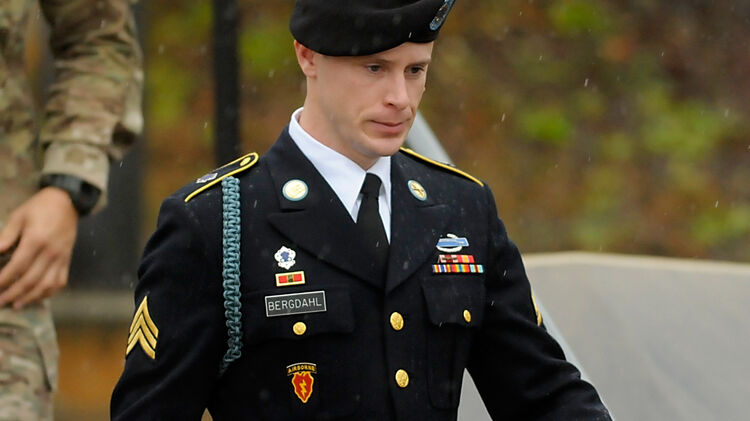 **BOWE BERGDAHL GETS DISHONORABLE DISCHARGE, NO JAIL TIME, TIME SERVED
**SIX MEN DIED SEARCHING FOR BERGDAHL, WHILE BOWE SEARCHED FOR THE TALIBAN
**WHAT IS THIS 46% TAX BRACKET THAT NO ONE KNEW ABOUT? WHAT ELSE IS COMING?
**KEVIN SPACEY'S ALLEGATION MOUNT AS THE ACTOR HEADS TO REHAB
**MORE CHIPS TO FALL ON ACTORS AND PRODUCERS WHO ARE PREDATORS
**TRUMP IN ASIA FOR 12 DAYS AS THE SWAMP GETS IT'S ACT TOGETHER
EXCLUSIVE
4:05PM ET - Ed Klein, Investigative reporter and author of the new book, All Out War: The Plot to Destroy Trump, is here with some bombshell news on Hillary and the Russian dossier. He makes the following exclusive declarations on today's show:
1. According to a senior Clinton campaign strategist, who worked for Hillary in both her 2008 and 2016 presidential bids, Hillary personally authorized her campaign chairman, John Podesta, to launch the project that became known as the Trump dossier.
2. Hillary approved Podesta's decision to pay for the dossier by funneling millions of dollars through Marc Elias, the lawyer who represented both the Clinton campaign and the Democratic National Committee. (Podesta denied having any knowledge of the arrangement during a Congressional interview while he was sitting next to Marc Elias.)
3. When the dossier was delivered to the Clinton campaign by Fusion GPS in the late spring of 2016, Hillary read it and "was thrilled by the salacious content," the campaign strategist said.
4. A number of top-ranking people on Hillary's campaign staff, including communications director Jennifer Palmieri, were involved in leaking the dossier to the media.
5. They knew, as did Hillary, that the dossier was based on interviews conducted by former British spy Christopher Steele with untrustworthy Russian operatives who were working on behalf of the Kremlin's secret intelligence service.
6. Nonetheless, according to the campaign strategist, Hillary referred to the dossier as her "secret weapon" that would "blow Trump out of the water."
In this book, investigative reporter Ed Klein reveals EXCLUSIVE INTEL on the Left's Villainous Conspiracy to take down the President of the United States.
"In America, you are entitled to your own opinion," Klein writes. "But you are not entitled to overthrow the democratically elected president of the United States and inflict irreparable damage on our country. That, however, is what Donald Trump's enemies on the Left and Right are doing. Through a variety of underhanded tactics—lies, leaks, obstruction, and violence—they are working to delegitimize President Trump and drive him from office before he can drain the swamp and take away their power."
EXCLUSIVE
5:05 PM ET - Corey Feldman revealed to police that he had been molested more than two decades ago, but he claims they did nothing to investigate the sexual predator who had systematically raped him, today he talks to Sean about the culture of depravity in Hollywood. Feldman wants people to know how common pedophelia is in Hollywood, and has started a campaign to tell his story and help others tell theirs as well.
We have uncovered a recording of the Stand By Me actor's interview with Santa Barbara sheriffs, recorded in December 1993 when he was aged 22, during which he told them: "I myself was molested."
"I know what it's like to go through those feelings and believe me, the person who molested me, if this was him that did that to me, this would be a different story," Feldman told Sgt. Deborah Linden and Detective Russ Birchim.
"I would be out there, up front, doing something immediately to have this man given what was due to him."
The frustrated star is now questioning why his report went nowhere.
"All names were given to police before statute had run out but they did zero," he wrote to a fan on Twitter recently, who had asked why he did not report the men to authorities. (h/t Radar Online)
EXCLUSIVE
5:30PM ET - Army Specialist Cody Full, Bowe Bergdahl's platoon mate and Captain Roger Hill, author of the book DOG COMPANY: A TRUE STORY OF AMERICAN SOLDIERS ABANDONED BY THEIR HIGH COMMAND, join the show with reaction to today's news that the Army deserter will be dishonorably discharged, have his rank reduced to Private, but receive NO jail time….
NOTE: ***Captain Hill and three of his men received other-than-honorable discharges from the Army after they interrogated Taliban spies who had infiltrated their base in Afghanistan in 2007….they were trying to serve and protect their country, while Bowe (who received similar punishments) intentionally left his base and walked into the enemy's hands….which led to six soldiers being killed and many others wounded during their search for the deserter….
Today, we remember those soldiers killed while searching for BerGdahl:
Private First Class Morris Walker
Staff Sergeant Clayton Bowen
Staff Sergeant Kurt Curtiss
Second Lieutenant Darryn Andrews
Private First Class Matthew Martinek
Staff Sergeant Michael Murphrey