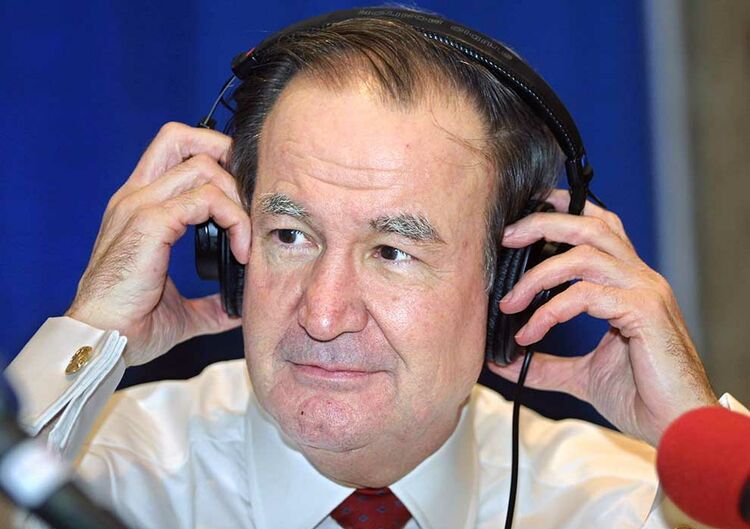 **TEXAS CHURCH SHOOTING LEAVES COMMUNITY OF 400 IN COMPLETE SHOCK
**SADNESS AS YOUNG CHILDREN ARE MURDERED, INCLUDING PASTOR'S DAUGHTER
**SHOOTER'S IN-LAWS WERE MEMBERS OF THE CHURCH, HISTORY OF CONFLICTS
**SHOOTER HAD PREVIOUSLY BEEN ARRESTED FOR DOMESTIC ABUSE AGAINST WIFE & CHILD
**FUSION GPS, DID THEY BRIBE JOURNALISTS TO PLANT STORIES THEY WANTED RELEASED?
**ON THE BRINK OF WAR IN THE MIDDLE EAST, SAUDI ROYALTY TAKE A FALL
**SENATOR RAND PAUL ATTACKED AT HIS HOME, BY NEIGHBOR, SEVERE INJURIES
4:05PM ET - John Solomon, Executive Vice President of Digital Video for The Hill and Sara Carter, Investigative Journalist, are here to update the audience with the latest developments on Hillary Clinton and the ongoing discoveries of her involvement with nefarious dealings and Fusion GPS' willful misleading of the American public by manipulating the media, respectively.
On Hillary, from The Hill:
The FBI has begun turning over to Senate investigators hundreds of pages of memos regarding the bureau's probe into Hillary Clinton's private email server, sources told The Hill.
The sources said the Justice Department notified the Senate Judiciary Committee late Friday and the FBI began transmitting memos soon after to assist Congress in its review of former Director James Comey's handling of the Clinton email case.
The memos detail how and when the bureau's leadership declined to pursue criminal charges against Clinton for transmitting classified information on her private email server as secretary of State, an investigation that has remained controversial since the 2016 presidential campaigns.
FBI officials declined to comment. "We don't have any information for you," spokeswoman Carol Cratty told The Hill.
On Fusion GPS, courtesy of Catherine Herridge, Daily Caller, and the Federalist:
Source close to the proceedings confirms Fusion GPS has gone back to court to block house intel request for additional records from TD bank, including evidence journalists/media companies relationship with Fusion, whether evidence paid for publishing planted stories.
"Fusion GPS and the House Intelligence Committee renewed their legal battle on Friday over subpoenas for the Trump dossier firm's bank records.
Lawyers for Fusion submitted a new request for a temporary restraining order preventing its bank, TD Bank, from producing records requested by the House panel regarding records of its transactions "with any law firm, 'media company' or journalist with which it has worked."
4:35PM ET - Congressman Matt Gaetz, of Florida, wants Robert Mueller to recuse himself from the Special Counsel investigating President Trump. Below is a statement from his office:
U.S. Congressman Matt Gaetz (R-FL), member of the House Judiciary Committee, introduced a resolution today calling for the resignation of Robert Mueller, former Director of the Federal Bureau of Investigation, from his position as Special Counsel.
"Evidence has emerged that the FBI withheld information from Congress and from the American people about Russian corruption of American uranium companies. A confidential U.S. witness, working in the Russian nuclear industry, revealed that Russia had deeply compromised an American uranium trucking firm through bribery and financial kickbacks.
Although federal agents possessed this information in 2010, the Department of Justice continued investigating this "matter" for over four years. The FBI, led at the time by Robert Mueller, required the confidential witness to sign a non-disclosure agreement. When the witness attempted to contact Congress and federal courts about the bribery and corruption he saw, he was threatened with legal action. By silencing him, Obama's Justice Department and Mueller's FBI knowingly kept Congress in the dark about Russia's significant and illegal involvement with American uranium companies.
These deeply troubling events took place when Mr. Mueller was the Director of the FBI. As such, his impartiality is hopelessly compromised. He must step down immediately," Rep.Gaetz said in a statement.
Cosponsors of the resolution currently include Rep. Andy Biggs (R-AZ) and Rep. Louis Gohmert (R-TX).
In July 2017, Rep. Gaetz offered an amendment in the House Judiciary Committee, as well as a stand-alone resolution, calling for a special counsel to investigate former FBI Director James Comey's collusion with Robert Mueller, the FBI's mishandling of the Hillary Clinton investigation, and former Attorney General Loretta Lynch's infamous "tarmac conversation" with former President Bill Clinton.
5:05PM ET - Robert Jeffress, Fox News Contributor & Pastor, First Baptist Church, and Pastor Darrell Scott, Founder and Senior Pastor of the New Spirit Revival Center, are here to talk about the shooting tragedy in Texas, and the devastation that it has left behind. If people are afraid even in their own places of worship, where can they turn?
A lone gunman's gruesome assault on a rural church here that killed 26 people appears to have stemmed from a domestic dispute and is not being investigated as terrorism, authorities said Monday.
The Texas Department of Public Safety on Monday identified the shooter as Devin Kelley, 26, of New Braunfels. DPS official Freeman Martin said Kelley's in-laws had previously attended services at the First Baptist Church but were not there during the deadly rampage on Sunday.
Martin said Kelley had sent threatening text messages to his mother-in-law.
"We can tell you that there was a domestic situation going on within this family," Martin said. "This was not racially motivated; it wasn't over religious beliefs."
Kelley was court-martialed in 2012 for assaulting his spouse and their child, receiving a bad conduct discharge from the Air Force and 12 months of confinement. (h/t USA Today)
5:30PM ET - Pat Buchanan, is a political commentator, author and syndicated columnist. He was a senior adviser to presidents Nixon, Ford and Reagan. Pat's take on the attempt to take down Trump:
Here one is tempted to cite Bismarck that, if you wish to enjoy politics or sausages, you should not inquire too closely how they are made.
Thus we have Free Beacon neocons, never-Trump Republicans, the Hillary Clinton campaign, the DNC, a British spy and comrades in Russian intelligence, and perhaps the FBI, all working with secret money and seedy individuals to destroy a candidate they could not defeat in a free election.
If future revelations demonstrate that this is what went down, it is not only the White House that has major problems.
If you wish to know why Americans detest politics and hate the "swamp" that has been made of their capital city, follow this story all the way to its inevitable end. It will be months of unfolding.
The real indictment here is of the American political system, and the true tragedy is the decline of the Old Republic.