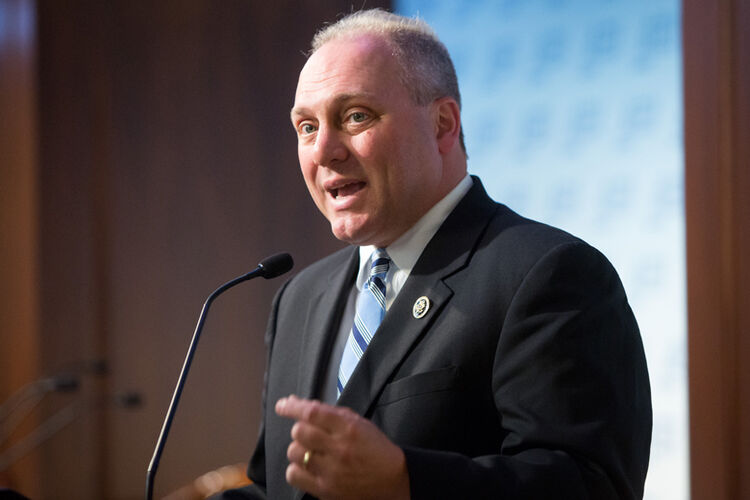 **SHOCKING CHARGES AGAINST JUDGE ROY MOORE, SENATE CANDIDATE IN ALABAMA
**REPUBLICAN ESTABLISHMENT HAS ALREADY GIVEN THEIR VERDICT, MCCONNELL TURNS
**TELLS REPUBLICAN CANDIDATE TO STEP ASIDE IF ACCUSATIONS ARE TRUE
**WASHINGTON POST, BEZOS RUN WITH THE STORY FROM FORTY YEARS AGO
**LOUIS CK WHO MADE JOKES ABOUT PEDOPHILIA, NOW FACES SEXUAL ALLEGATIONS
**FIVE WOMEN COME OUT AND REPORT THAT HE CROSSED THE LINE AGAINST HIM
4:05PM ET - Republican Party Whip Congressman Steve Scalise joins to discuss the news on the tax plan being presented by the Republican party.
4:30PM ET - Katie Hopkins, of the Daily Mail, UK, our friend from across the pond, hasn't been here in a few weeks. We hear from her today about every topic from terror to the liberal left wing media and the impending Harvey Weinstein indictment. Finally, Katie gives her perspective on the allegations being waged against Senate candidate, Judge Roy Moore.
5:05PM ET - Jonathan Gilliam, is host of The Experts and author of the upcoming book, Sheep No More and Geraldo Rivera, FOX News Legal Analyst, debate and discuss allegation of sexual assault across the political, media and entertainment industry.
5:30PM ET - Sara Carter, is a journalist and investigative reporter at the forefront of this Uranium One discovery, and Victoria Toensing, partner at the law firm DiGenova & Toensing, are here to discuss the language of the Comey memos about Hillary Clinton, the meeting with Russian lawyer Vesselnitskaya with a Donald Trump Jr. sandwiched by meetings with Fusion GPS, and what options are available to the Attorney General, Jeff Sessions.